Introducing the Healexus Healing System.
Reconnect with the limitless spiritual side of you – your higher Divine intelligence.

Energy therapist Eamon Mc Grenaghan  has helped 1000s of people heal from conditions as varied as arthritis to depression by teaching them how to reconnect to their innate Divine essence. The system that Eamon uses to do this he has called the Healexus healing system.
What would you do if you could wake up every morning feeling pain free,  joyful for being alive and full of energy ready to meet any challenge that life has to throw your way?  Now is the time to take back responsibility for your own  health and wellness.
Are you suffering from ongoing physical, mental  or emotional issues?
 Did you know that you have an incredible, powerful, untapped spiritual energy within and that once this energy becomes activated not only can it produce miraculous results and uplevel you in all areas of life,  it can also change how those around you perceive you and interact with you.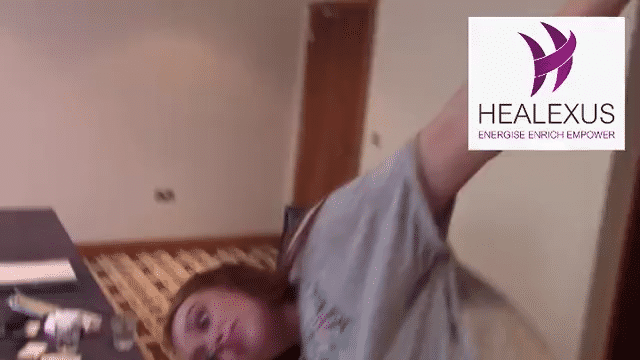 It feels weird! I really do feel like there is someone else pulling & pushing!
So strange. It certainly wasn't me doing that. I felt a pulsating and that somebody was showing me the stretches I needed to do. I don't feel any back pain now!
Do you want to heal naturally without taking drugs?
Imagine if you could remove all the emotional blockages of your past,  all the stress, all the inflamation caused by the stress and other trapped energies within your physical body.
What if you could shed your fears, anxiety and maybe even depression and return your mind to a  peaceful state of feeling connected, grounded and even fearless.
Imagine you could enter a new realm of endless possibilities, where not only is self healing  possible but you also are in a place where you  feel strong, unstoppable and more in control of all aspects of your life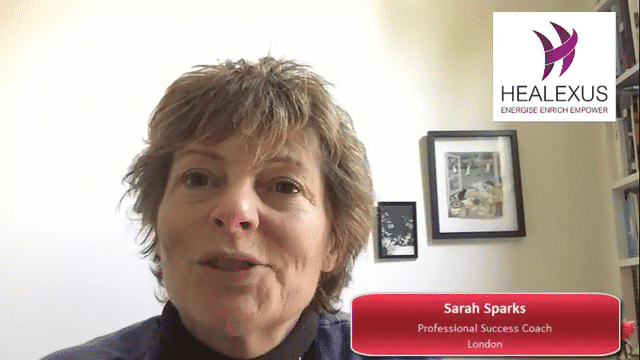 I have regularly suffered from depression, sometimes it lasts for months and months. Since using the Healexus Healing System I haven't had any depression in the last 6 months. That's really fascinating because I have suffered from depression for near on 17 or 18 years!
FAQs – The Healexus Healing System
What Is Healexus Healing?
The Healexus Healing System (HHS)  was created in early 2016 by energy therapist Eamon Mc Grenaghan to enable those suffering from long term ailments to effectively heal themselves.
As a former IT consultant, Eamon has simplified and condensed ancient healing energy techniques which allow you to reconnect with your Divine light within into an incredibly powerful self healing system. The Healexus is a specially prepared silver energy pendant that when used in a systematic prescribed way allows you to bypass all negative thoughts, emotions,energies  and beliefs that are currently blocking your innate healing abilities. We all have the incredible gift of being able to connect to Creator energies which can not only resolve any issues we currently experience whether they be of a physical, mental or spiritual in nature can also turn around our lives for the better.
How Does This Work?
What you need to know is that both your body and mind consist of subtle energy fields which when you are healthy remain in a coherent and organised state. When an ailment, pain or disease appears either mentally or physically these energy fields become wildly distorted and need to be realigned and brought back into coherence. The Healexus Healing System offers you a simple way of realigning your subtle energy fields to trigger healing results.
How can this help me?
The Healexus Healing System uses a specially prepared energy tool called a Healexus which can be worn all the time to assist you in overcoming energy barriers that are preventing you connecting into your true or Higher Self which exists in the spiritual realms.
By simply holding any Healexus device in your left hand and intoning predefined  power words and phrases it is possible to remove toxic energies from your distorted energy fields. The removal of energy distortions and realignment with the higher frequencies of Divine order subsequently brings about pain relief, physical, mental and emotional healing and many other transformative life changes.
All dimensions of your physical, mental and emotional self will be greatly enhanced as a direct result of successful application of this unique healing system. See Success Stories for testimonials from just a few Healexus clients.
More than 98% of all Healexus users are able to successfully reconnect with their Spiritual essence within a few minutes of using the system  and report having experienced involuntary pain corrective body movements and a releasement of trapped emotions and energies as a direct result of having done so.
How long will it take me to learn to use this healing system?
Anyone can learn to use the Healexus Healing System within 15-30 minutes. However the process of healing is not  unlike learning to play the game of golf. Whilst someone can teach you the rules of golf in 15 minutes, it can then take many hours of regular practice to really master the game. 
In a similar way the  Healexus Healing System comes with a simple 2 page instruction sheet outlining the  the basics of how to tap into and direct your own inert incredible healing energies. However for those who wish to understand the root causes of underlying symptoms there is more advance online training including facilitator workshops available with Eamon himself upon request.
All dimensions of your physical,mental and emotional self can be worked on and transformed using this unique system. More than 98% of all Healexus users are able to reconnect directly with the spiritual dimension of themselves and experience impulsive body movements together with a freeing up of trapped emotions and energies as a direct result of having done so.
Why would I need a 1:1 consultation for a self healing system?
Once you connect to your Spirtual Self and gain access to the incredible energetic powers that lie dormant within, you may like many others who have gone before you suddenly feel overwhelmed. Perhaps you might be fearful of making a mistake – of doing something wrong that may hurt yourself or others.
Whilst there are certain inbuilt safe guards to ensure that you can never misuse any Healexus Healing technologies to harm yourself or others,  it is nevertheless always a good idea to ensure that you learn how to use your new found spiritual powers correctly and most effectively.
Whenever you explore any new terrain you often seek out a guide for support and direction until you are confident you know which way to tread. For this reason Eamon offers 1:1 consultations via online application.
Does this work for everyone?
Everyone has a Divine spiritual spark within, an energetic powerhouse that lies dormant waiting to become activated. The ability for an individual to tap into this depends very much on how open minded they are and how in touch they are with their heart energies. Females naturally have a higher emotional intelligence than their male counterparts which is reflected in stronger heart mind energies being brought forth. For this reason females find it very easy to connect using the Healexus System whilst  5 – 10%  of males can struggle to connect. 
Book a complimentary 1:1 intro coaching call to find out more.
What if it doesn't work for me?
If you decide to purchase a Healexus and have tried the system only to find that this product is not for you, then rest assured. We offer a full 30 day moneyback guarantee on all our Healexus products. 
Simply post back the item(s)  in good condition and you will receive a full refund no questions asked.